This one has a leaf.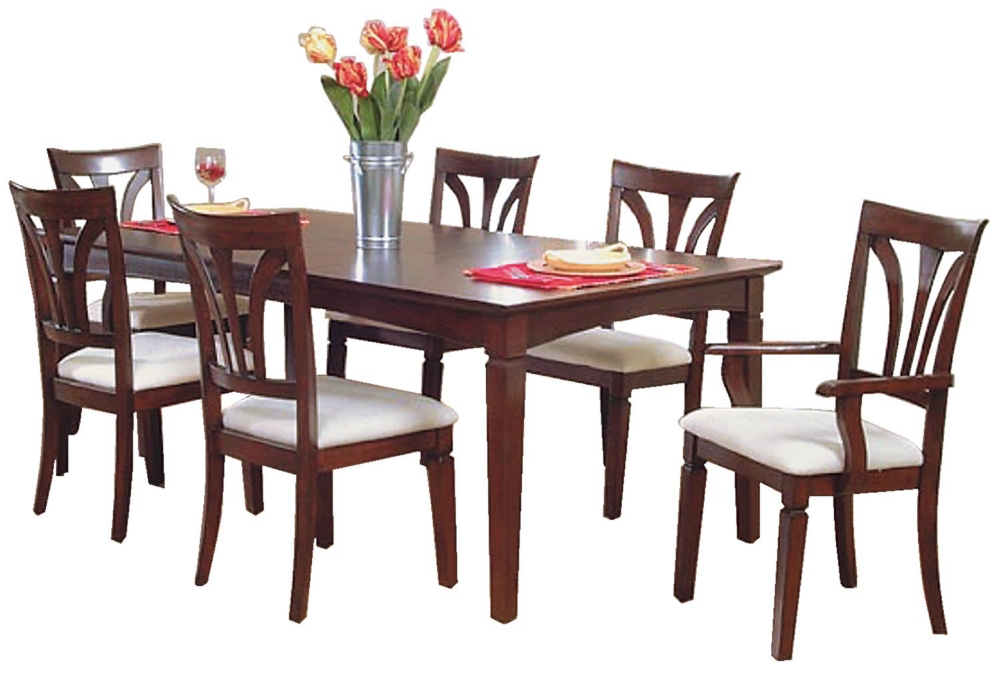 This one does not have a leaf.
According to my husband, I will never find a table at this rate lol. We went to 4 stores on Saturday & Sunday. I have not found one that i even half like let alone one that i absolutely adore. We looked up one of our furniture stores online which we have not visited and I see one that i would probably "settle" for, but really should I? I know that it is just a table but I told Nick i really wanted to invest in one as opposed to buy a cheap one to replace in a year.
We were anticipating looking at houses this year, but in January decided that we would wait until next year. Since DH is uncomfortable with where the economy is, its the best choice for now and we do love where we live. The ammenities outrank everything else. So keeping that in mind, im trying to find a table with a leaf so it can be much larger in a house, but maybe im being unreasonable.
I really need some outside advice on this. My husband thinks just look for a table that can move into a kitchen. Our Dining Room, Kitchen, LR is all combined right now (apartment living at its best) so we cant have something too large. So my question is should I just give it up on the leaf thing and settle for a table that is just smaller (a 4 person table only) as opposed to looking at one that can expand to 6 people. I get what Nick is saying because if we were to get an official dining room table then what about the hutch and etc? Hes like you will want that stuff later on and it might not be available. I dont know im so confused. What i do know is that Ikea is not on the list for this table at all. I found 2 tables, one that has a leaf and one that doesnt. The one with the leaf im so iffy on and dont absolutely love it. The other one i have loved and continue to love but would have to risk ordering it online, site unseen. Top one has a leaf and is the "iffy" one, the bottom one has no leaf.
If you have any other ideas where i can look, im open to it. Our requirements were dark wood, square or rectangular and the option to have chairs without arms on it.